Fundraising
If you feel inspired to raise money for the Memusi Foundation then please get in touch with us. We can help with any ideas you have and provide support any way we can.
If we have any specific fundraising activities coming up, which people can take part in, we will announce this on our social media pages and via our newsletters. The following are fundraising events/ campaigns Memusi have organised:
CURRENT or COMING UP:
Ongoing: eBay for charity - we are currently accepting donations to sell at our online charity shop.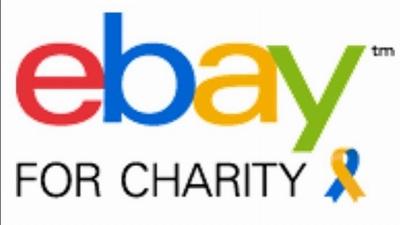 Ongoing: Etsy shop: https://www.etsy.com/uk/shop/MemusiShop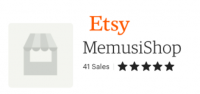 SPECIFIC CAMPAIGNS
We sometimes have campaigns to raise money for specific projects at different times of the year so please let us know if you would like to know what our most recent campaign is, for example, past campaigns have included malaria nets for pupils, solar lamps for night time study, and a new toilet block:
TOILET BLOCK FUNDRAISING:
Back in 2018, through a number of different events, such as Total Warrior, SkyBet Leeds to London cycling Challenge, bake sales and the 'The Long Walk', Sarah, John, Dan & Katie raised the funds to build a complete new and improved toilet block for the school.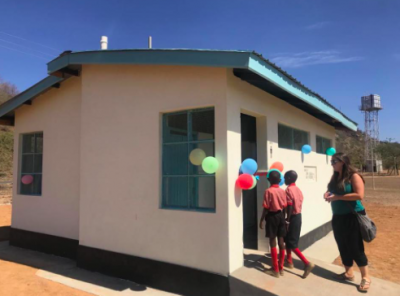 PAST FUNDRAISERS
The following are just some of our previous fundraising events including sponsored challenges:
March & November 2021...following a call for participants via our social media pages, we had supporters taking part in the 10,000 steps a day challenge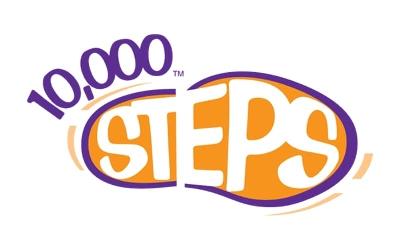 May 2021 - Pop-up charity shop to be held in Holmfirth, West Yorkshire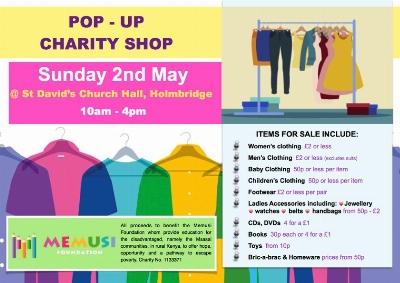 September 2019 Debbie, Mandy & Claudia completed their 100km Sahara Trek challenge.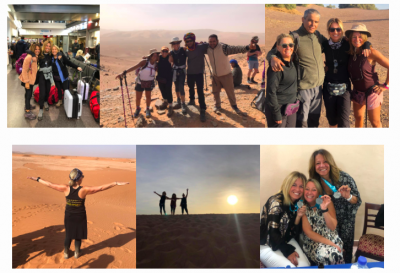 May 2019 - Tough Mudder Challenge - Founder Matthew took part in the Midlands Tough Mudder along with VideoDoc employees a few months ago. The challenge was to run a Half Marathon with 26 obstacles along the way with, you've guessed it, lots of mud!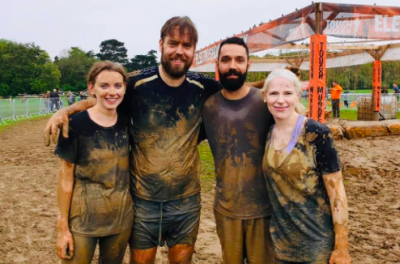 June 2019 - Quiz night held at Hepworth FC club house (nr Holmfirth) and hosted by one of our wonderful volunteers' husband, Alistair Mann, whom is a quiz enthusiast when he is not working as a football commentator for Match Of The Day and BT Sport. The quiz was moved online for 2020 with quizzes hosted in July & December.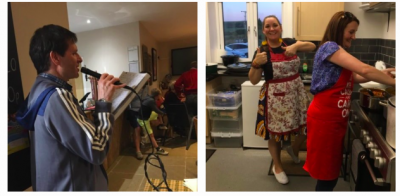 June 2018, a group of supporters completed their 8 day adventure and made it up Kilimanjaro!
The summit, which the group reached on 21st June, is 5,895 meters (19,341 feet) above sea level; an altitude that is aptly categorised in climbing parlance as extreme and as far as high altitude trekking goes, Kilimanjaro is definitely one of the highest ascents that can be completed in such a short period of time.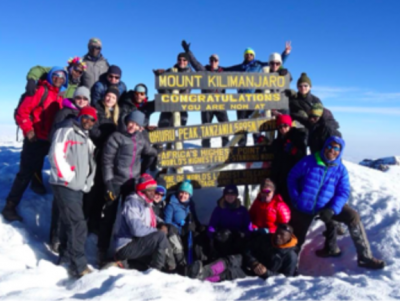 June 2018 - CHN held their annual golf day fundraiser: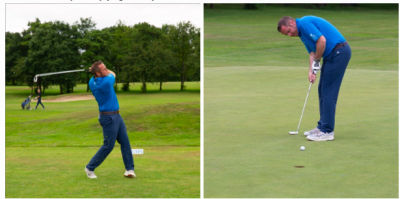 June 2017 - same day, 7 locations - a sponsored 4 hour girl power walk. Please follow this link for more information.


May 2016 - some of our youngest supporters ran in the 5km Colour Me Rad race
OTHER IDEAS
FROM PENNIES TO PENCILS - please click on the link to FIND OUT MORE
– Simply start collecting pennies and loose change or perhaps start a competition between classes, families or individuals by giving them each a coin jar to collect change for a designated amount of time. The one with the most collected wins a prize.
GET SPONSORED - You can get sponsored to do pretty much anything, so think creatively!
READ-A-THON - get sponsored to read books - this works best if you're someone who never normally reads.
RAFFLE - ask people to donate prizes including unwanted gifts.
DRESS DOWN DAYS – a simple yet effective fundraiser, everyone gets to dress down for a small fee (£1 is normal) * You could make it more interesting with fancy dress options.
SCHOOL DISCO - hold a disco in your school hall and have a theme depending on the time of year - Halloween, Easter, Christmas, Summer - ask for a donation to enter and have a tuck shop selling refreshments for a small donation.
BRACELETS – Memusi have some blue silicone bracelets to sell. Please contact us if you would like some.
YUMMY GOODIES - ask your friends and family to donate some baked goods to sell - buns, cakes, pies, pastries - anything yummy! In the Summer time, Gregor Grant sold Liquorice and Ice Cream to members of his local church to raise money for their food bank and for Memusi.
GUESS THE AMOUNT - you can empty what ever you like into a jar and for a charge, people can guess how many are in the jar. The closest guess is the winner and they will win the contents of the jar. You can use smarties (then use the tubes for the collection of coins), mini eggs, M&Ms.
SECOND HAND BOOK SALE - ask for donations of books and then have a table top sale. Any left overs can always be donated to a school in Kenya