Automotives Cloud
Qualified Teachers Study 2022-2024 - in partnership with Automotives Cloud
Through our partnership with Automotives Cloud we are testing and studying the impact of focussed support on teachers; an area that we believe could have one of the most significant impacts on performance. We are studying the impact on attendance, grades and enrolment where teachers are paid and supported at fair level. This study will be carried out over a 2 year period to 2024.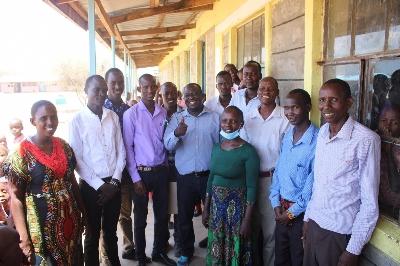 Why this study? The provision of quality education requires multiple different interventions. At Memusi we believe that to deliver quality education that the solution is far greater than simply providing a classroom. We have already demonstrated impact of female hygiene and support for adolescent girls, we have demonstrated impact of free and basic healthcare, for resource provision, technology and many more areas of support. Our objective is to not just make our own programmes the very best that they can be, but also that our own research can be accessed and given away to influence wider spread change to help more children into classrooms, more children to access quality education and more children to access a 'Memusi' education.
About Automotives Cloud

Automotives Cloud are an IT infrastructure, software, web and application development company based in Ireland, France, UK and the Netherlands, utilising their technology platform to enable the rapid development of applications and web solutions for the automotive industry.